---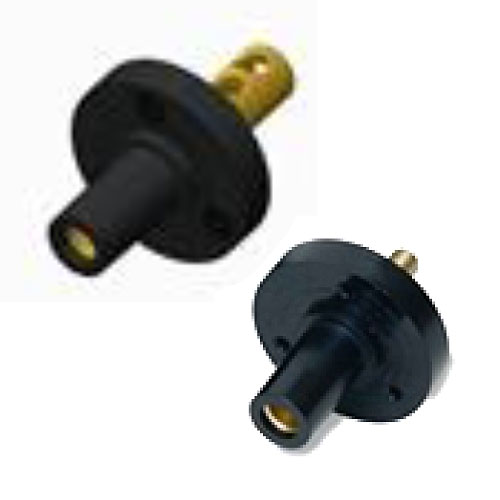 CLSM Mini Panel Mounts, Female
Part No. CLSMFR2-A, shown

$ 12.99
/ ea.
Marinco® Power Products 150 Amp Series 15 CLSM Mini Panel Mounts (Mini CAMS), Female.
San

toprene Body

Recessed Brass Contact
Double Set Screw or 5/16-18, 3/4 inch Brass Threaded Stud (J Custom Stock Item)
150 Amps / 600 Volts
Each Double Set Screw Mini Panel Mount comes with (2) set screws and (1) wire shoe
NEMA 3R/4
Note: Unlike other brands of Mini-cams, the Marinco® units are available in both a standard threaded stud and a double set screw style. Each will accept #8 AWG to #2 AWG wire.
Double Set Screw, Female
Part Numbers in stock
Black

CLSMFR2-A
Red CLSMFR2-C
Green CLSMFR2-E
White CLSMFR2-B
Blue CLSMFR2-D
Available for Order
Brown CLSMFR2-F
Orange CLSMFR2-G
Yellow

CLSMFR2-H
-----------------------------------
Threaded Stud, Female
Part Numbers in stock
Black

CLSMFRS-A
Red CLSMFRS-C
Green CLSMFRS-E
White CLSMFRS-B
Blue CLSMFRS-D
Available for Order
Brown CLSMFRS-F
Orange CLSMFRS-G
Yellow CLSMFRS-H
-----------------------------------
Standards and Certifications
UL Listed: File E471676
CSA Certified: 0812900000
Environmental Rating: Type 3R & 4
---