---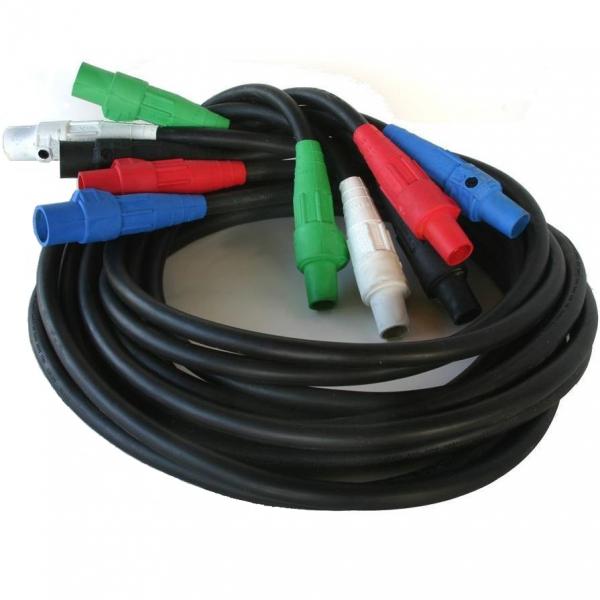 Standard and Custom Jumpers
Part No. J-J4/0EZ5W25FT

$ 738.65
/ ea.
Available in standard sizes, or made to fit your specifications, our Jumpers are assembled in single or multiple wire sets with lengths up to 200+ feet. Cam style connectors are installed on each end of the Carol® brand type "SC" cable which we keep in stock at our warehouse in sizes #6 – 4/0. Type "W" cables in 2/0 and 4/0 sizes can be made upon request.
Identification labels with your company's name and contact information are available, sealed with clear and durable heat shrink to one or more of your cables.
Banding with heavy duty heat shrink every 24-30 inches is an option for keeping your wire runs tight and organized.
Price listed is for the sample picture, part #J-J4/0EZ5W25FT. This is a set of 4/0 Jumpers built with Crouse-Hinds E-Z1016 Cam-loks, Male to Female, 5 wires, 25 feet long.